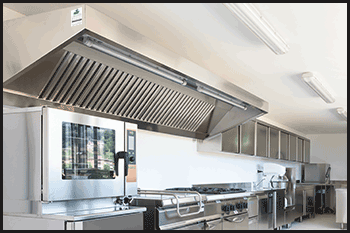 Get the service your kitchen deserves!
Since we established in 2004 Grease Ducks has proudly serviced more than 1000 Commercial Kitchens and Restaurants in the GVRD (Greater Vancouver Regional District).   There is a reason many restaurants keep calling us back.  COMMITMENT!  We are committed to completing every job as it should be from the exhaust fan on the roof, to the canopy, to the tiles on the floor.  We are committed to improving our methods of service to better serve those who count on us.  We are committed to doing more than expected on every job!  And we demand that every restauranteur expect no less than a 110% effort every time our employees walk thru their doors. 
Our technicians are more than just hood cleaners, they are trained to fully understand the fire suppression system, and the hazards that could cause harm to a kitchen ventilation system.  Our technicians are also BC ASTT trained and registered to repair and mend Grease Ducts and perform a 10 point inspection of your exhaust motors to ensure they run at peak performance after we leave. 
Related Products & Services