Fire Prevention Maintenance
Kitchen Fire Suppression Systems, Kitchen Exhaust Hood Cleaning, Grease Interceptors & Traps
Installation, Maintenance, Repairs and Inspections. Our ASTT Certified Technicians are ready
for the most essential and demanding jobs!
What Can We Help You With Today?
Our ASTT Certified technicians are on standby and ready to serve you!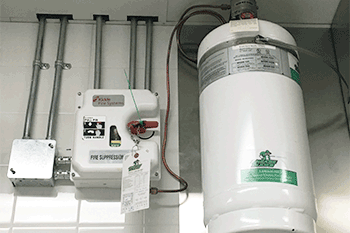 The importance of a working fire suppression system is paramount to ensure the safety of your kitchen! …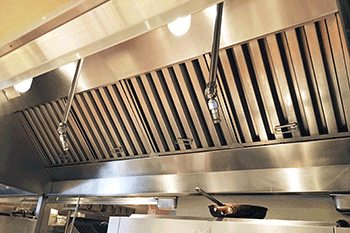 Exhaust Fan, Duct and your Canopy are cleaned, serviced and thoroughly checked for deficiency's by our certified technicians.…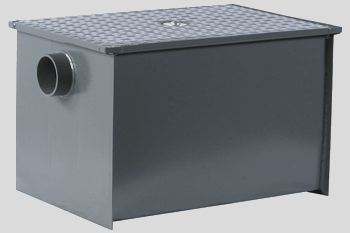 Regular maintenance will ensure smooth operations, and help agains clogs and backed up drain pipes..
Demand More for your Kitchen
More than 900 Restaurants in Greater Vancouver trust thier kitchen to Grease Ducks!
Free estimates are provided for work that would be more involved than a service call.
Installations of new exhaust systems,
Fixed Fire Suppression Systems, Grease Interceptors, etc.
Fire Prevention, Kitchen Exhaust Hood Cleaning, Grease Trap Cleaning are all service that require regular maintenance. With our "Set and Forget System", you can concentrate on your business while we take care your essential kitchen needs.
Let us install a fully certified UL(C) Listed Kitchen Exhaust System and Fire Suppression System that meets or exceeds NFPA 96 and the BC Fire Code requirements. We can also assist in replacing or installing a new Grease Interceptor.
Considering purchasing a used restaurant? Like purchasing a used car or home, take advantage of having a professional inspect the kitchen to determine it's level of building and fire code compliance before you get stuck with a huge expense!
Why Choose Grease Ducks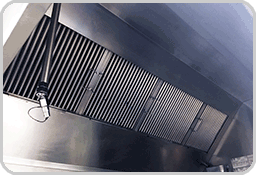 A Relentless Understanding of Commercial Kitchens!
We understand that Commercial Kitchens and Grease go hand-in-hand! The battle to remove combustable material from every corner of your exhaust system is our mandate.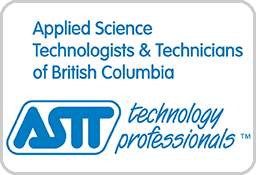 Professionally trained and ASTT Certified Technicians
24 Hours a Day, 7 Days a week, Rain or Shine, Our technicians are on standby, and ready to serve you with whatever your kitchen needs are.
What Our Clients Say
Unlike other kitchen hood cleaners Grease Ducks provided proof of service with a detailed report, and pointed out issues that i never would have thought were problems.

I needed a fire suppression system installed, and needed it done within a week. Grease Ducks professionaly installed the unit, worked with both the engineer and city inspector to get it certified and my restaurant opened on time. Thanks.